Built In DVR Odor Eliminator Nanny Camera with 720P HD Video
SKU:

KYN-OE-DVR

UPC:

750958583642

Condition:

New

Shipping:

$12.00 (Fixed Shipping Cost)
Description
Odor Eliminator with built-in HDTV Nanny

camera

and HDTV DVR (Digital Video Recorder).
This Odor Eliminator looks just like a normal home or office air purifier, making it almost invisible. We hide the built in motion camera and digital recorder so well, you can put this item in any room without the risk of being discovered. This item has the electrical prongs directly on the back of the item so that it plugs directly into a wall outlet. This means that it will be "mounted" to the wall outlet with the camera facing forward.
This model can be ordered with the camera angled straight-out for higher wall outlets, or with the camera aimed slightly upward for use with lower height wall outlets.
---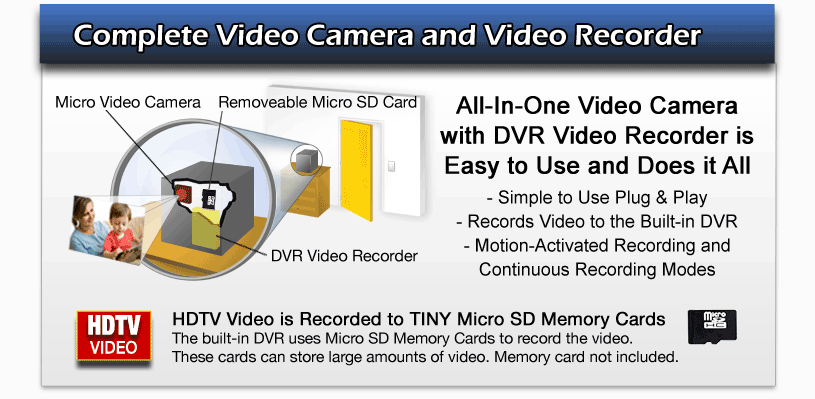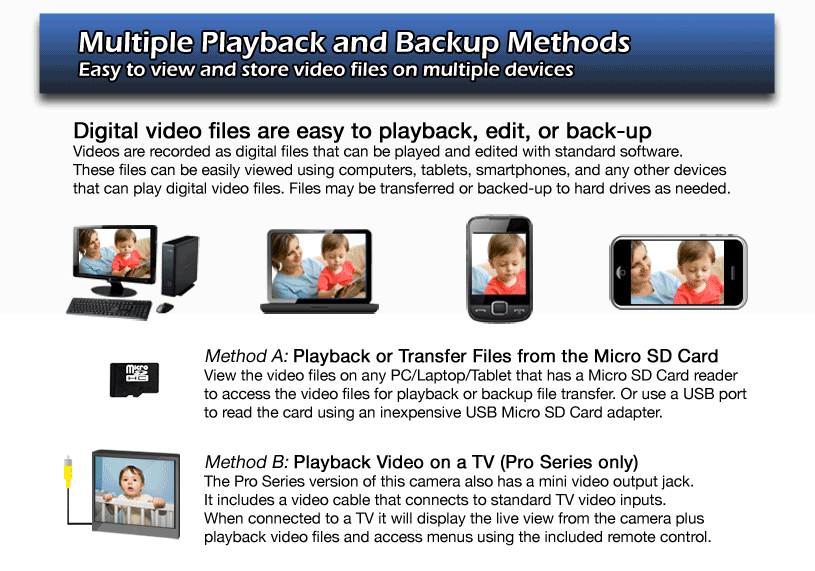 Both series are very capable of full time typical surveillance and nanny cam type applications.
Both series have the following features:
- HDTV 720p High Resolution Video Cameras
- Micro SD card DVR video recorder built-in
- Motion detection recording or continuous recording

The main advantages of the Pro Series are:
- Advanced CMOS camera image sensor and Advanced DVR
- Better image color and clarity
- Better low light performance
- Advanced motion recording modes
- Smaller video file sizes for more recording time
- Auto-recycle mode can record over oldest video when memory is full
- Video playback and on-screen menus when connected to a TV
- Easier to playback and easier to search recorded video

Camera Information Lite DVR Pro DVR

Camera Type
CMOS Image Sensor
Advanced CMOS Image Sensor
Camera Resolution
HDTV 720p 1.3 Megapixel
HDTV 720p 1.3 Megapixel
Camera Low Light
OK
Very Good

DVR Information
Recording Resolution
1280x720
1280x720
Remote Control
Yes
Yes - Advanced
Time and Date Stamp
Yes
Yes
Motion Activated Recording
Yes - Basic
Yes - Advanced
File Type
AVI MJPEG
AVI H264
Recording Location
Micro SD Card
Micro SD Card
Memory Card Size
up to 32 GB
up to 256 GB
HDTV Recording Rate
~ 5 GB per Hour
~ 2 GB per Hour
Standard Resolution Recording Rate
N/A
~ 0.75 GB per Hour
Photo Snapshot Mode
Yes
Yes
Live Video TV Output
No
Yes
Playback on TV with Video Out
No
Yes
On Screen Menus
No
Yes
Configurable Video Quality Settings
No
Yes
Format SD Card with Device
No
Yes
Configurable Recording File Length
No
Yes
Auto Recycle Storage Overwrite
Yes
Yes
Firmware Upgradeable
Yes
Yes

Power Information
DC Power Requirement
5VDC
5VDC
AC/DC Wall Power Supply
Yes (direct plug)
Yes (direct plug)
Main/Backup Battery
No
Yes (3-4 Hours)
Longer Main/Backup Batteries
No
Optional (call)
View All
Close